LILY WILLIAMS
IG @forest_floor_pottery
I'm currently a Portland, Oregon based potter, making and firing with wild clays and wood in the surrounding area. I began making in 2017, and have been wood firing ever since. Starting in Seabeck, Washington in the Santatsugama, I laid my foundation of knowledge for firing anagamas. Now, I participate in firings at East Creek Arts in Willamina, Oregon, where I was a resident for three months in 2021. Recently I worked at Georgies Ceramics and Clay, where I met tons of great potters and people and learned more about glazes and clay. My aesthetics center around raw, earthy surfaces and forms, and I enjoy making pots that can be used daily. Techniques I enjoy most are throwing, especially the kickwheel, coiling, and carving clay from a solid block (kurinuki).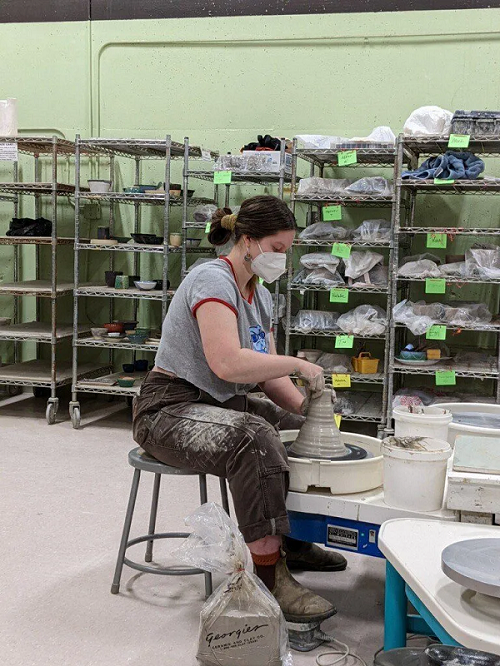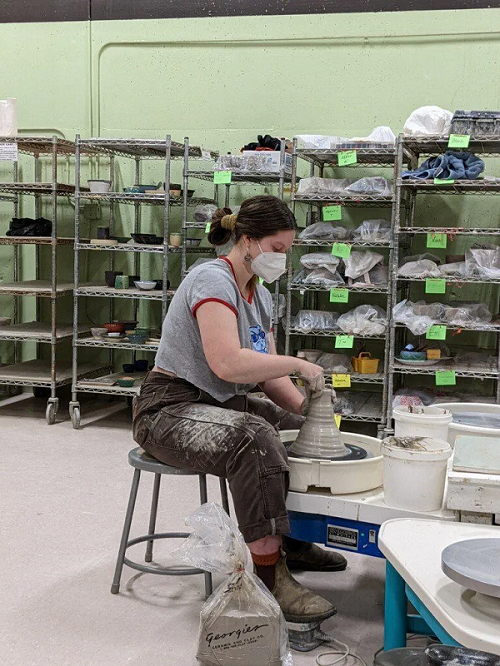 TIAHNA WILLIAMS
IG @sequoiaartsshop
I'm Tiahna! I've lived in Portland since 2020 and have fallen in love with the PNW – this love and influence can be seen in many of my works, along with my southwest roots. I moved here from Flagstaff, AZ where I finished my under grad in psychology and studio art, and took many ceramic classes over the 2.5 years I was there, but that's not where my ceramic journey began. I first touched clay in the third grade while living on a Navajo reservation, and since my dad dabbled in ceramics it remained a constant in my life. A staple of our road trips as a kid included him stopping at random places to collect wild clay. Being born in New Mexico also embedded a love of pottery into my psyche as I was surrounded by Hopi, Navajo and other indigenous tribes' art. I'm constantly learning and evolving, and have recently been working with atmospheric firings and the community at East Creek and absolutely loving it. My specialties are anything mushroom related, planters, incense burners, and other altar tools. I can't wait to grow and learn together!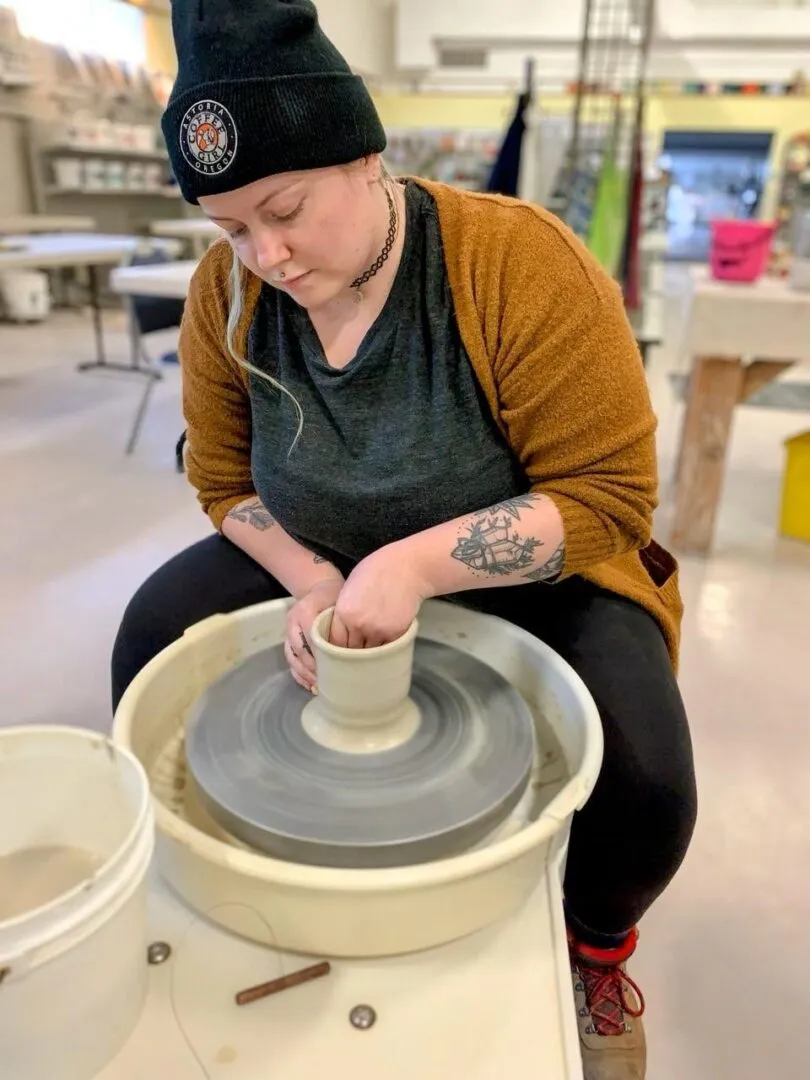 Jazzy
IG @jazzy_pottery
I fell in love with making pottery my freshman year of high school in 2014. Over the next four years I spent most of my time in the ceramics room throwing on the wheel or helping out around the studio as a teacher assistant. I love making utilitarian pots such as mugs, bowls and teapots. I also love playing with glazes to find the most colorful and fun glaze combinations. I love trying new things and pushing my limits with clay to keep learning and growing. I teach beginning wheel and some workshops. I can't wait to meet you and have some fun making pottery!